Direct Access & A2 Routes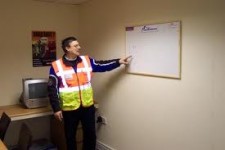 •We aim for you to pass 1st time
•We aim for you to have the same instructor throughout your course
•Maxim 2 students to one instructor road riding
•We aim for you to keep the same suitable training partner throughout your course
All Our  courses teach you to be a good motorcyclist, not just to scrape through the test, so you'll be in good shape before you go to your motorcycle test appointment and ready to earn yourself the result you're looking for!
The direct access course full category A licence is for over 24s only. Test is to be taken on a min engine size of 600cc.
If you are less than 24 years old You will need to do a restricted licence (A2), after 2 years. Or you reach 24 you will then be able to sit a full category A test
Please see routes to your licence page
Please note the training and test are the same for all types of licences (A2) Or Full unrestrcted (A) See practical tests page
If Over 24 we may use a combination of lower power bikes initially if required to build up your confidence and skill level  and then onto the 600cc+ size motorcycles.
We can transform you from a complete novice to a full license holder for any size bike in just a few days. Just think of it, a week from now you could be riding the bike of your dreams. No wonder this is our most popular course.
Training will be done in your test centre area whenever possible so you will be used to your test centre and local roads as this helps calm the nerves
At Fresh start do pre book your motorcycles test for you free, all you pay is the test fee. With this test date we can then work out a DAS training plan individually tailored to you. knowing youhave a set date pre booked for your test. Most people are happy with our package of 2 ½ days but this Depends on your ability, confidence and previous experience. In order to reach the test standard. If you feel you do require more time we do offer you the opportunity to improve your skills and experience by giving you extra tuition at reduced rates.
Each of the full day courses will run from around 9.00am until 3.30pm The only exception to this will be the day of your tests the ½ day, where we will give you up to at least one hour training before your test
The course will start with some theory and motorcycle familiarization, maintenance and balance questions. As you will be ask some question on your motorcycle test we will then teach you to ride the motorcycle safely. Up to and beyond the test standard set by the Driving Standards Agency. Our goal is 100% first time pass rate so we want you to pass first time
If you have your own equipment or road legal motorcycle, please feel free to use them for your training, as we want you to feel as comfortable as possible.
The motorcycle test itself is carried out in two parts please see practical tests page
You will also need to bring your driving license CBT certificate and theory test certificate.